Published Releases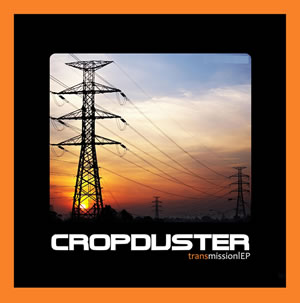 Transmission
Cropduster have gotten into the studio and produced a four-track original EP called "Transmission".
Track 1 - Jimmy Homeless
Track 2 - Sober
Track 3 - Lately
Track 4 - Open the Door
The EP costs NZ $10 plus postage and handling. Contact Julian for purchases. 
(We also have some Cropduster T-shirts left over from our last run, also contact Julian to see if we have your size).